Welcome to The Bridge at 211

Upcoming Events in Murray Hall
Murray Hall Haunted Film Fest
October 22, 2016
On Saturday, October 22, we'll be showing silent films in Murray Hall along with live organ accompaniment provided by the incomparable Peter Krasinski on our 1888 Hutchings Organ.

Feature Film at 7 p.m.: The Hunchback of Notre Dame (1923) with Lon Chaney In fifteenth century Paris, the brother of the archdeacon plots with the gypsy king to incite a peasant revolt. Meanwhile, a freakish hunchback falls in love with the gypsy queen. (Appropriate for ages 10+)


Shorts (Appropriate for all ages)


The Electric House (1922) with Buster Keaton at 12 p.m.
Keaton plays a botany student who is accidentally awarded an electrical engineering degree. He then attempts to wire a home using many gadgets. The man to whom the degree should have been awarded then exacts revenge by rewiring those gadgets to cause mayhem.

The Rink (1916) with Charlie Chaplin at 2 p.m.
After causing restaurant chaos at work, a bumbling waiter tears up the local roller rink with his skating.

The Haunted House (1921) with Buster Keaton at 4 p.m.
Buster Keaton is a bank teller who becomes involved in a hold-up, counterfeiters, and a theatrical troupe posing as spooks in a haunted house. The film ends with a famous sequence of Keaton ascending to heaven, and then descending to Hades.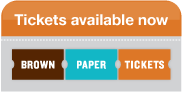 Pricing
$20 feature
$5 one short
$10 all three shorts
$25 all films

About Peter Krasinski
Mr. Krasinski is a conductor, organist and music educator who consistently delivers imaginative performances that elevate and inform diverse audiences. He is well respected in both the secular and sacred genres of his field and has taught the enchantment of music to both public and private institutions in the greater Boston area. His Bach playing has been hailed in the press as "sublimely spiritual" and his improvisations have been called "stunning" and "seamless."

About the Organ
The organ was built in 1888 by Salem organ builder George Hutchings, his opus 185. It has approximately 1,200 pipes. It was electrified in 1932 by William Laws.

Thanks to the generous support of our sponsors for this fundraiser, we can continue to provide space for our programming along with a home for The Salem Pantry, Scottish Dancers and the other community support groups who meet in our building.


Haunted Harmonies
October 8, 2016
Murray Hall will be the final destination for Haunted Harmonies, a one-day A Cappella Festival that will occur on Saturday, October 8, starting at 10 a.m. At 7 p.m., the festival concludes with a professional showcase in Murray Hall featuring Vox One and an awards ceremony.

Haunted Harmonies features high school and college singers, includes a small competition for participating groups, as well as the opportunity to attend workshops and perform on the busy streets of Salem, and concludes with a professional showcase and awards ceremony at Murray Hall.

http://www.hauntedharmonies.com/about


Where to find us and parking
Our address is 211 Bridge Street, Salem, but the way to our front door is the courtyard entrance between 20 and 28 Federal Street. The most convenient parking is the municipal lot between Church and Federal Streets. Another option is the Museum Place Garage at 1 New Liberty Street.

Sign Up
Sign up to receive news and updates.
Who are we?
The Bridge at 211 is a new nonprofit. We are repurposing an historic church building to serve the community, preserve a Salem landmark, and provide a place for support, celebration, and connection. We intend to provide programming to enrich, entertain, and engage the community, young and old, in music and the arts, while honoring the building's rich heritage.

Links:
A Brief History | Our Board | Past Events | Facebook | Contact Us